Contact
Tidewater at Salisbury
191 Beach Rd.
Salisbury,
MA
01952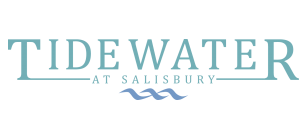 Your Review
Submit a Review

Resident Reviews
Beautiful, well maintained, staff pleasant, quite and secure.
|

Recommended: Yes
Fantastic place to live|Recommended: YesThis is a great place to live. The staff is very professional, helpful and kind the maintenance crew is excellant Love the friendly neighbors that I have met in the book club and at the pool.
I am proud to live TideWater and enjoy coming home to such a beautifully manicured grounds catching the gorgeous sunset from my balcony.|Recommended: YesMoving into TideWater has changed my perspective on apartment condo living and I really just love living here I was previously a home owner with 3,000 sq ft and find myself very much at peace and happy here knowing the management takes safety very serious and any complaints are acted on immediately. It was the best thing I've done in a long time
Make Tidewater Your Home
|Recommended: Yes
Tidewater was our home for the past year. We loved the proximity to the beach and restaurants We would recommend the third floor if possible, and view of the marsh. We recently bought a new home, but we will always fondly remember our year at Tidewater. Staff couldn't be nicer or more efficient. Our neighbors were great Enjoy your summer at Tidewater.
Thank you for taking the time to post this review. Your feedback is important to us. As a resident our main goal is that you are very satisfied with your living experience and that you are proud to call this community your home.
The staff are great.|Recommended: YesEverything is top notch.
Great community|Recommended: YesWe looked at several apartments in the area, for the money you really can't beat Tidewater
Pros Cons|Recommended: YesCame here on a temporary basis seeking a house. Amazed at how quiet the building is for housing so many families. Our unit is on the end and I was concerned - that we would hear people entering leaving our floor. I never hear the door Construction seems constant here, building Police HQ hopefully they finish up that job soon. Parking is never a problem here and they definitely allowed enough room in between vehicles so you don't have to worry about parking too closely to other cars. The garage underneath is terrific to get in out when it snows. For maintenance - Keith is terrific at getting the job done right never felt uneasy about him coming into the apartment when someone wasn't home. He knows the value of coming into your space. Heather Belinda address all concerns and very pleasant to deal with. Elevator in building A breaks down constantly. Major let down after you grocery shop. They are aware of this and working to fix the issue. Hoping it's running for our move
The Beach Is My Happy Place and So is The Tidewater|Recommended: YesI love living here. The management is friendly, attentive and knowledgeable. When I first moved in, I was having some trouble getting Comcast to come when I needed them. Heather, in the front office, solved that problem in under a day for me. When I wanted to start a book club here, Belinda, also in the front office, helped me get it organized and now the club is thriving and growing. I have made new friends here that I hope will one day become life-long friends. Now, what do I love about my unit It faces the south so that I have daylight all day long and I have very rarely needed to ever turn on the heat. I have a beautiful view of the marshes. I love my modern, convenient kitchen with its granite countetops and beautiful flooring. And I love having garage parking and an elevator in which to carry my groceries up to my second floor. It feels like home and I would highly recommend it to anyone.
N a|Recommended: Yesn a
Beautiful Place |Recommended: YesWonderful, perfect
Very nice property. Staff is excellent. We are moving to a house we have purchased. That was always our intention.|Recommended: YesGreat facility. Very convenient to everything. Staff is great and extremely responsive.
Beautiful and clean
|Recommended: Yes
A nice place and it's very convenient to major highways if you work
Hi Donna, Thank you for taking the time to leave us this great review. We love hearing from our residents. We are so happy to hear how much you love living here. Let us know if there is anything else we can do for you! Thank you, The Tidewater Management Team
Clean, friendly, brand new, close to beaches, restaurants, and shopping.
|Recommended: Yes
This unit is brand new, some buildings are still being finished which makes a complete review hard, but I would definitely recommend living here. It is a short walk to the Salisbury Beach boardwalk, a quick drive across the bridge to downtown Newburyport, you could ride a bike across to the Salisbury Beach State Reservation. The residents are friendly, and the property management goes above and beyond to make sure everything runs smoothly.
Hi Joanne, Thank you for taking the time to leave us this great review. We love hearing from our residents. We are so happy to hear how much you love living here. Let us know if there is anything else we can do for you! Thank you, The Tidewater Management Team
Great Place, Great People, Feels like home
|Recommended: Yes
Tidewater is exactly what I needed in an apartment when I was looking. The facility is very well maintained, and the apartment is very comfortable, and the management team is great to work with.
Hi Charles, Thank you for taking the time to leave us this great review. We love hearing from our residents. Let us know if there is anything else we can do for you! Thank you, The Tidewater Management Team
Love it great place quiet and feels like home
|Recommended: Yes
Feels like home great place
Hi William, Thank you for taking the time to leave us this review. We love hearing from our residents. Let us know if there is anything else we can do for you! Thank you, The Tidewater Management Team
The views and opinions expressed herein are solely those of the original authors and other contributors. These views do not reflect the views of "Tidewater at Salisbury", its owners, managers, agents, employees or content providers. No representation or warranty, express or implied, is made or given by "Tidewater at Salisbury", its owners, managers, agents, employees or content providers regarding safety, accuracy, completeness or suitability of the information or material expressed herein for any particular purpose