Contact
Tidewater at Salisbury
191 Beach Rd.
Salisbury,
MA
01952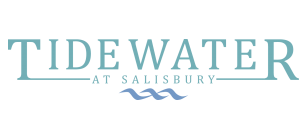 Your Review
Submit a Review

Resident Reviews
The unit itself is very nice. Everything is new and clean
|

Recommended: Yes
Well-kept facilities lots of community events lovely people - and all within a half mile of the beach |Recommended: YesOur apartment is very well laid out with all new, quality fixtures. We love the pool, the weight room, the clubhouse events and the shuttle to the beach on summer weekends. The maintenance staff is friendly and very helpful, as are the administrators. We moved here from a 200 year old house that needed constant work. Being at Tidewater is like a vacation for us.
A new beginning|Recommended: YesTidewater has met and exceded our expectations. With my job I have lived in a multitude of varying surroundings from long term stays in hotels, single rooms, single and multiple room appartments to owning and renting houses. When my wife and I came to visit Tidewater back in July we knew immediately this was going to be our choice. Once we actually moved in we discovered there is a willingness on behalf of the staff to maintain a high standard and a few additional surprises also. One of the biggest is the quietness, both my wife and I have remarked to each other we do not hear outside sounds. This includes anyone in the hallway outside our door or outside our windows. Though this has caused us to be caught off guard as to the outside weather and have discovered a couple times we should have had an umbrella as we could not hear the rain from inside our apartment. We are truly excited to be able to walk to the beach this coming summer and look forward to additional events on property. I would not hesitate to recommend living at Tidewater to anyone, we are extremely pleased with the property. Respectfully Jim and Ellen Cole
Titewater|Recommended: YesIt's a awesome place to live.
Everything is very good so far, |Recommended: YesWe feel like we are living in a vacation rental. on vacation It has been a wonderful experience to date. We have not been here through winter .We hope there is enough parking for one car to be underneath
Happy with the first few months here|Recommended: YesIf you are looking for great management staff, prompt service, security, cleanliness, a nice view, elevators, storage areas, sheltered parking, the opportunity to have a pet and partake in social activities, this is the place to be
I love living here |Recommended: YesIt's like staying at a resort hotel
Great|Recommended: YesGreat place to live
Love it here |Recommended: YesOverall great place to live
Super property |Recommended: YesThis was a great place to live Very clean and well maintained. The staff is very friendly and helpful. They respond to requests quickly. I would not hesitate to recommend this apartment to anyone looking for a great place to live. Beautiful property
Everything is fine, staff great|Recommended: Yesits relaxing
Great place.|Recommended: YesOverall, the complex is very good. New construction, reasonable quality and located in close proximity to the beach and downtown Newburyport. Would definitely recommend.
Excellent|Recommended: YesTop notch apartments
Overall review by Tenant|Recommended: YesGreat place live
We are very pleased with our apartment and the entire condominium.|Recommended: YesWe found the perfect place, maintaining the professional apartment and without delay, play areas perfect and well-kept. Customer management of very competent, respectful and nice condo.
The views and opinions expressed herein are solely those of the original authors and other contributors. These views do not reflect the views of "Tidewater at Salisbury", its owners, managers, agents, employees or content providers. No representation or warranty, express or implied, is made or given by "Tidewater at Salisbury", its owners, managers, agents, employees or content providers regarding safety, accuracy, completeness or suitability of the information or material expressed herein for any particular purpose